Hi Patryk, it's great to have a chance to speak with you. Please tell us a little bit about yourself, your team and about Symu.
Hi, I'm Patryk. I live in Warsaw but I came from smaller and very peaceful polish town called Sandomierz. I work as a UI/UX designer at Symu.co but even in my free time I like to do something creative like designing mobile apps or logos just for fun. I also train martial arts and I'm a big fan of e-sport.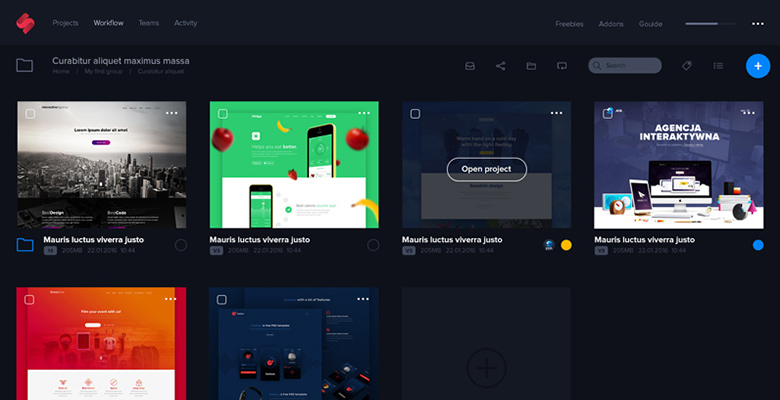 Symu.co is a prototyping tool for webdesigners. It helps designers to present their project to clients. PSD files can act like a real live website, it helps to get more accurate and faster feedback. At Symu we work in a small team, it helps us to focus on our goals. Symu is for designers, you know, so we care very much about of every detail of it and I think our product is getting better every single day.
What is the most frustrating aspect of design for you?
I think the most frustrating aspect of design is an idea and motivation. When you design, it's really important to be well-rested if you want to be creative and stay motivated. I guess the key here is to be well organized person. It sounds really cliche but it's true.
What software do you use at Symu to design?
Usually we use Adobe CC. I create mock-ups in Ai. We already have predesigned elements, thanks to them prototyping is much easier and tooks much less time. When it comes to dashboards and UI we use Photoshop. We also use After Effects as a prototyping tool for mobile apps.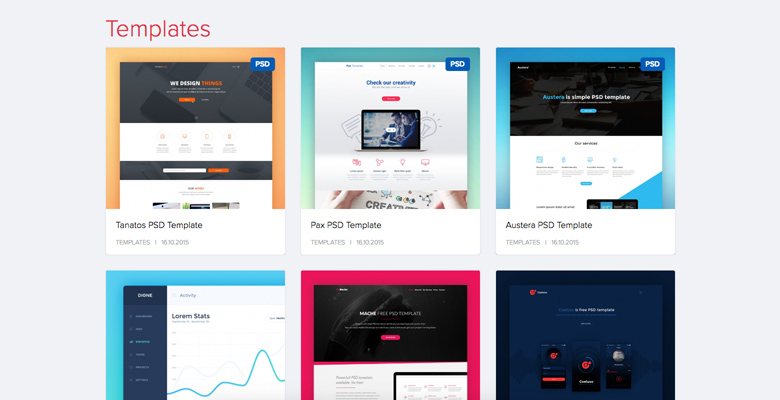 Where does your inspiration come from?
Most of us don't pay attention to typical, normal objects in our daily routine. But when we look closer we can notice specific colours, some patterns in nature or architecture. So yes, I find inspiration in the everyday and love to translate my everyday experience to my designs. Of course I also like to know what are the key design trends right now.
What's your latest design project?
Our latest and biggest project is the new version of Symu (Symu 2.0). We will release new Freebies, like PSD templates, icons or mobile app templates. We have some nice suprises and extras for our users so… stay tuned! 🙂
Can you introduce your sample slider?
Our slider has been designed in a simple, clean and minimal style. This is the perfect solution for person who needs to make a modern digital agency website.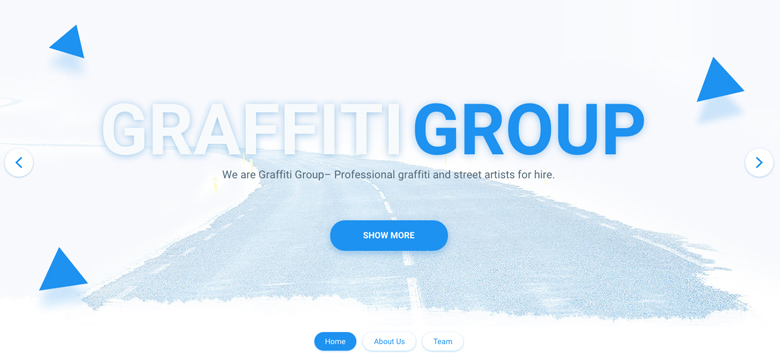 What is your opinion about Smart Slider 3?
Honestly, I don't really like plugins but Smart Slider 3 is fantastic. It has a great simple interface and it's really, really easy to work with.
What do you think is awaiting the web design industry in 2016?
I think that the end of the 2016 and the beginning of the 2017 will bring users more unique websites thanks to storytelling, parallax and custom illustrations.
Location? Favorite music? Currently reading? Hobby?
I think I'm a quite normal guy. 😀 I have a 3 years old son and wonderful wife. I love to drink some good APA on a sunny day and listen to Hip Hop music. Nothing special. If you want to know more about me and my projects check my Dribbble and Behance profiles. I would like to say hello to all guys from Nextendweb, Symu.co and people who believe in their success and want to achieve it.
Thanks for the interview, Patryk!