Have you ever had doubts that everything is done on your WordPress site properly? If so, you probably already know where you can find the answer for it. Yes, exactly on WordPress blogs where you can find decent amount of topics about almost every problem.

These blogs are useful tools for both beginners and experts because if you are a beginner, you want to learn the best tricks directly from the experts. However, if you are already an expert, you like if your knowledge is up-to-date, don't you?
In this topic we will discuss the best WordPress blogs which you probably want to bookmark in 2020. Before continuing, I must clarify that there are a ton of other quality blogs that could also appear on this list. So if you are a fan of a blog that you cannot find on this list, I do apologize.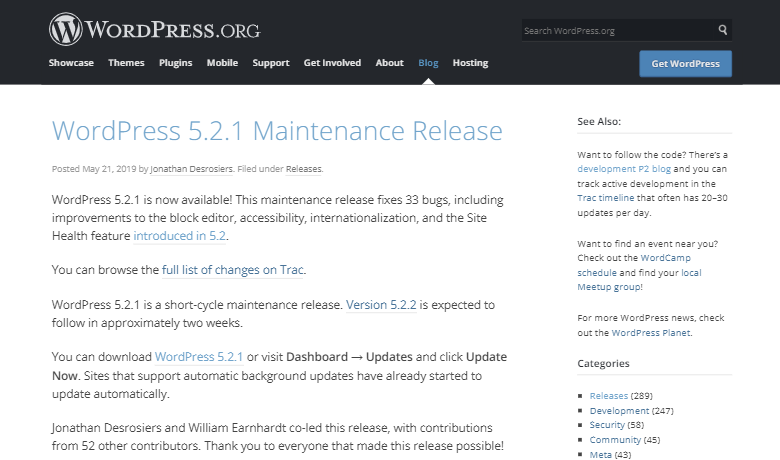 The very own blog of the WordPress platform. Actually this is the blog which most of the WordPress website owners have already met with. If not repeatedly, at least when a notification indicates a new WordPress version.
This blog is a must have if you don't want an important update catch you off guard. Just a few of the topics of this blog:
update and release dates
monthly summaries
community news
developer notes
changelog
events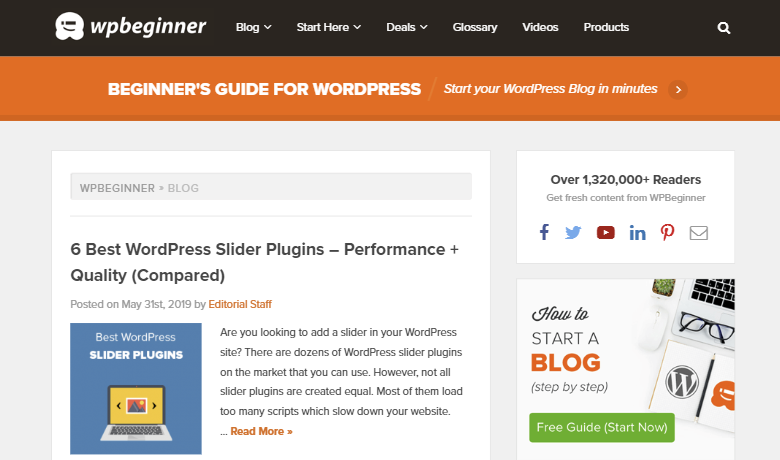 Are you a WordPress beginner? Not anymore! WPBeginner is one of the largest WordPress blogs. It was founded by Syed Moiz Balkhi who realized the need of a tutorial site that is accessible for everybody without any costs.
Either you are a beginner or an expert you can just learn from the guides you find here. Nothing proves it better than its huge reader numbers.
If you are not that familiar with WordPress, yet, you probably want to head over to the "Beginners Guide" or the "Tutorial" section. Otherwise you will be more interested in their theme and plugin reviews, showcases or their opinions.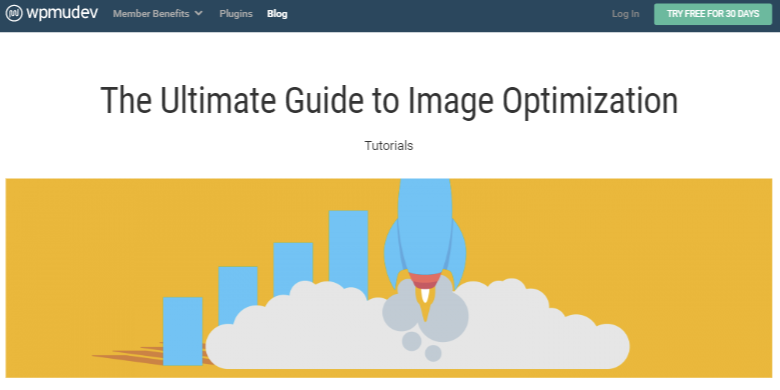 Most of us have already encountered some of their superheroes like Smush, Hummingbird and Defender. WPMU DEV is an All in One WordPress toolkit, with Hosting, Site Managing, Optimizing, Security and Marketing services.
Of course they also have a blog where there are many in-depth topics about the mentioned services which every developer welcomes. Besides that, you can find plugin comparisons, reviews and theme recommendations.
This blog and their tools are highly recommended for professionals who take their business seriously.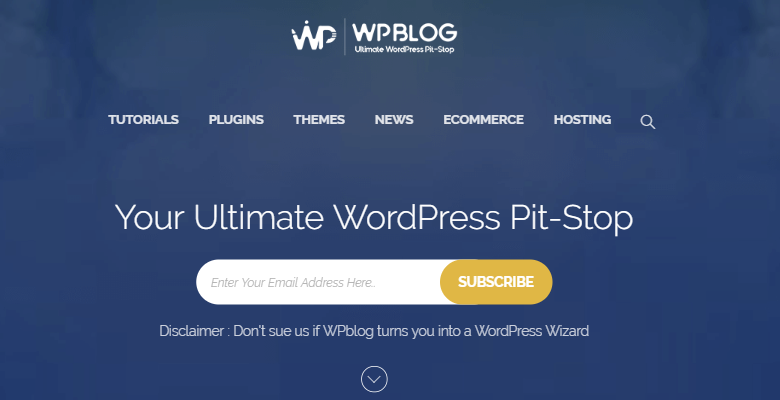 Do you want to be a WordPress Wizard? Then you are looking for WPblog.
In this blog, you can find the answers for the most common questions of a beginner WordPress site owner! There are many good tutorials, plugin and theme top lists, also WordPress news.
If you are rather interested in Ecommerce topics and trends, then they have a section with especially this kind of content. Don't miss it!
Just to mention, you will also find a small WordPress Quiz to test your WordPress knowledge! It may surprise you!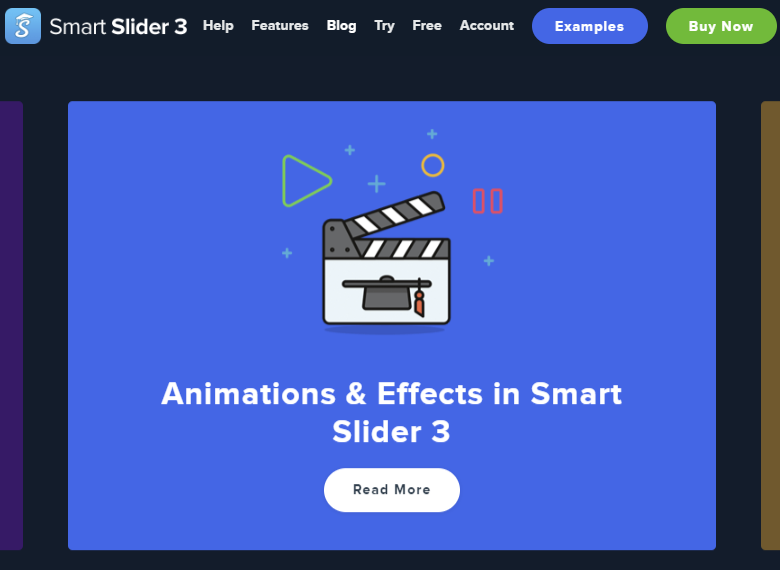 This is our own blog which you want to follow if you are into Smart Slider 3 and the sliders that you build are important to you.
The tutorials here will help you understand what is crucial to create an optimized, SEO friendly and responsive slider. Besides that, you can encounter the features and find out how you should use them.
Are you already an expert in Smart Slider 3? Then you will be quite interested in the design patterns and in the Smart Slider 3 theme or page builder topics.
Lastly, if you want to stay up-to-date with new features, don't forget to visit the "News" section too!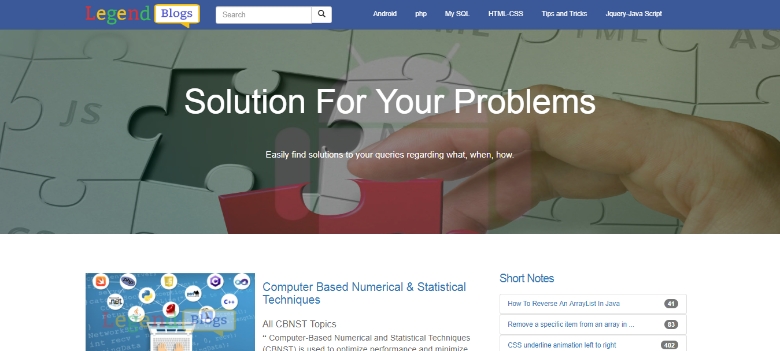 Are you want to learn about the development? Or want to start a Blog? If your answer is yes and facing a problem in all these things. Then don't worry! Legend Blogs will help you.
Legend Blogs is the blog website. It was founded by Amit Pandey. All of the content is related to information technology as well as other related topics. You can also submit your questions and answer to grow your skill.
Author mission is to provide the best online resources on programming either web development or app development as well as other technical information.
This Blog delivers useful and best tutorials for you. Legend Blogs has free programming tutorials covering Android, WordPress, Laravel, Core PHP, HTML, Javascript, Jquery and much more topics.

The idea for this WordPress tutorial blog was born when two friends, Andy Feliciotti (a web developer) and Ryan Robinson (a blogger and marketer), were working together on a few technical tweaks to Ryan's blog, all of which went far outside of Ryan's comfort zone. Finding a lack of well-filmed, actionable and up-to-date tutorials on how Ryan should best approach a few WordPress customizations, they realized there was an opportunity to disrupt this aging content market.
After discovering the expired domain (smartwp.com) up for grabs in an online auction later that week, the timing was perfect. Andy and Ryan teamed up to create an in-depth library of WordPress tutorials and step-by-step walkthrough videos that would be more approachable, regularly updated and of higher production quality than others currently in the WordPress space. Their blog covers everything from the best WordPress plugins for beginning bloggers, to choosing the right hosting company and in-depth guides of basic all the way up to advanced WordPress functionalities.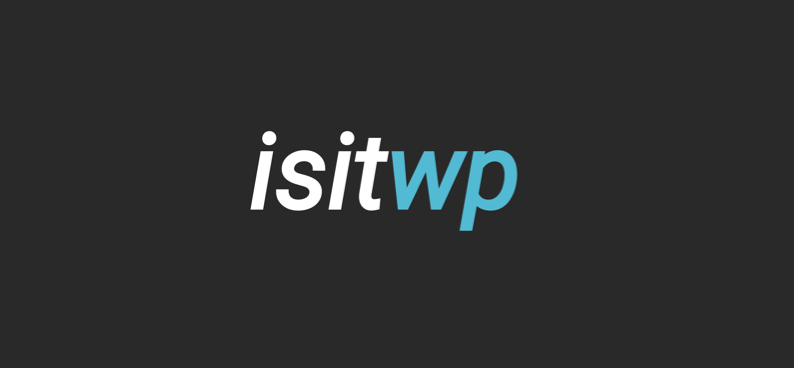 Do you want to know which website is running on WordPress? Or if you have so many questions about using WordPress. IsItWP is the blog to follow.
At IsItWP you can find articles, guides, tutorials, tips, how-to's and more to help you kick start or improve your WordPress website. They also share interesting showcases of WordPress themes, plugins and popular web hosting solutions and their in-depth comparisons.
They also have multiple free to use tools such as Domain Name Generator, WordPress Speed Test, WP Security Scanner and 7 more handy tools.
Conclusion
In the past, the lack of blogs made it difficult for a new WordPress site owner to make something more advanced.
However, these days there are so many blogs we can't even count them. The ones appearing here are just a few of them. Thanks to these blogs, even a rookie can get the knack of making a proper website in the blink of an eye.
Besides that, blogs usually give room for comments, too. So it can be an excellent place for a community to share ideas, suggestions or asking questions.